Video User Guides
Check out these videos to learn about Admail's features and become a pro at email marketing!
Quick Start Tutorial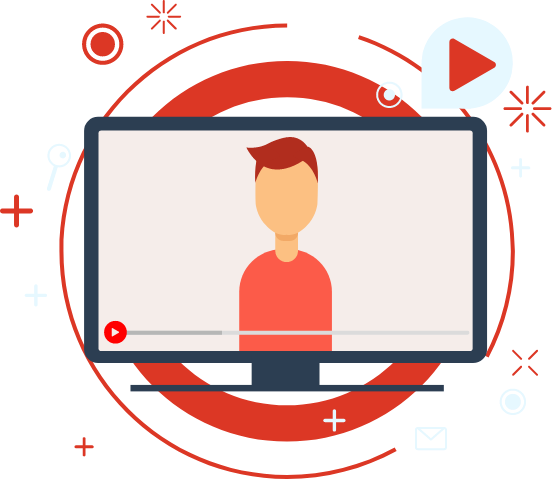 Introduction Video
New to email marketing? Start here! Discover how email marketing can help you achieve your business goals with this video. You'll learn how to develop a contact list, how to speak to different audiences based on their interests, and how to build relationships with customers.
Quick Start Tutorial
Get an overview of everything you can do with your Admail account.
Responsive Email Builder—Basics
Discover the basics of Email Builder and learn how to start and edit a new project. In this video, we'll show you the basics of Email Builder including naming your project, selecting a template, adding and changing images, removing columns, altering text, and including images with links.
Responsive Email Builder—Advanced
Become an email design pro with our tutorial on Email Builder's advanced features. In this video, you'll learn important techniques including how to delete elements, use boxes, use titles, adjust images, create borders, use columns, add buttons, and add links.
Email Builder—Custom HTML Upload
If you're an advanced user of HTML source code, then this video is perfect for you. We cover loading images into your image library, copying links of images to post in your email or image tag, importing HTML emails into Responsive Email Builder, and importing unmodified HTML emails.
Attach a file
Looking to add an attachment to your email? You're in the right place. In this video tutorial, we go over how to attach a file to your email campaigns.
List Builder
Watch this video for a complete overview of List Builder, our list database management feature. We cover important tips including a general overview of List Builder, creating and segmenting groups, importing a list, merging data from different lists, assessing signup forms, and adding and searching for members.
Interest Groups
Create interest groups for list members so you can market to the right audience. In this tutorial we cover the basics of interest groups including creating an interest group, adding list members to an interest group, merging interest groups, and segmenting an interest group.
Advanced List Segmentation
Introduction to Smartgroups
In this video, we discuss how you can use Smartgroups including how to create a Smartgroup, suppress list members by adding rules, and remove added rules. You'll also learn how to use Smartgroups to target active list members and identify openers and individuals that have clicked through to your website.
Smartgroups: Member Data Demographics
Smartgroups: Geographic Selects
Smartgroups: Select Multiple Interest Groups
Smartgroups: Selects by Domain
Signup Forms & Autoresponder
Learn about our signup forms in this tutorial! We'll be covering creating a signup form, editing a signup form by adding or deleting fields, changing themes, editing texts, adding images, and adding your form to your site.
Signup Forms—Advanced
Learn to create multiple signup forms with different images, text, and designs. In this tutorial, we cover creating a new signup form separate from your default form.
Custom Fields
Extend your list members' profiles with Admail's Custom Fields. Learn how to use them with this video! This tutorial goes over how to create and manage your custom fields.
QR Codes
Learn to use QR codes for your signup forms and easily gain new list members. In this tutorial, we discuss what QR codes are, how to add a QR code to your signup form, and how to save a QR code to use on other media including your marketing material or receipts.
Advanced List Segmentation