Industry Still Buzzing About QR Codes at PPAI 2013
The Admail.net team has just returned from Las Vegas and another great PPAI Expo. We spent the week talking and listening to current and potential customers and one thing is for sure, QR Codes are still a hot topic for many business men and women.
Mobile smartphone adoption continues and will undoubtedly continue to increase as time goes on and QR codes seem to be the go to option when it comes to quick access to the Internet. It's simple to scan a code with a phone and immediately access anything online. Because of this unique ability, QR codes are very attractive to many marketing teams.
We saw this coming long ago and that is why we have spent a great deal of time researching and integrating QR codes into Admail.net.
Today, QR codes can be used even more effectively and easily with Admail. Our new sign up forms are all linked with a QR code as soon as they are created. This allows all of our customers, no matter their level of technical expertise, to use QR codes to build their email list. The sign up forms are easy to customize and can be quickly created and used to offer sign up incentives. The same QR codes created here can be downloaded and used on print materials or anywhere customers see fit.
Admail.net is pressing forward with many changes, including further integration of social media platforms into our system, as well as many other new features. As we move forward, we will continue to focus on QR codes as an important tool for our customers. We believe they are invaluable when used correctly to grow an email list organically and publicize brands, products, and organizations. We hope to be more hands one with our customers QR code integration in the future and encourage any of our customers to contact us to discuss their QR code plans. We will always be happy to help and have great understand of QR codes and experience using them successfully ourselves.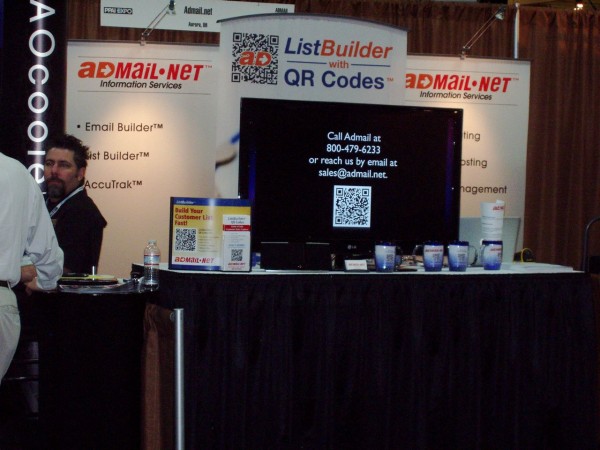 ---