Suppression List Option Added!
The brilliant minds in our development department have introduced the option to upload a suppression list as a part of the continued effort to make Admail.net an even more powerful asset to our customers.

Now users can upload a suppression list just as easily as any other list from our upload page under our List Builder tab. Customers are now able to quickly and easily suppress addresses anytime, without having to contact our technical support center for assistance.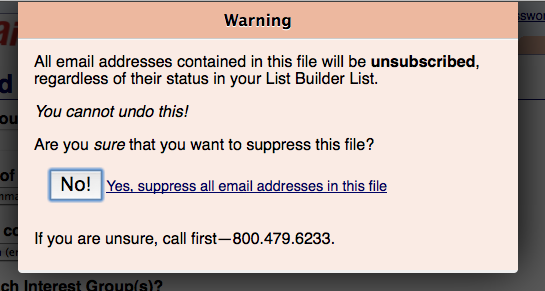 If you have further questions about using suppression lists, please call us at 800-479-6233.

---