Improved Email Template Previews
Users will now be able to see a larger preview version of our email templates when choosing their template in Email Builder. This will hopefully give our customers a better idea of what each email template looks like before they make their final selection. It's just a small way that we can improve the usability of our website.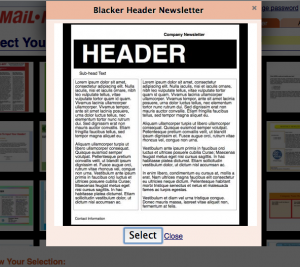 At Admail.net we are constantly working to improve our services for you! We would love to hear your opinion so we can better serve you. Please leave a comment if you have an idea for a new feature or improvement.
---